One of the greatest joys I find with this site, is sharing other people's experiences. As we mention frequently, everyone's cancer experience is totally unique. So it is always helpful to hear from others and understand how they are impacted. Most of us think that we are the only one going through what we do, but inevitably things are much more common than we might believe. I would like to thank Jane Hatfield for sharing her very personal feelings as she deals with her own cancer diagnosis.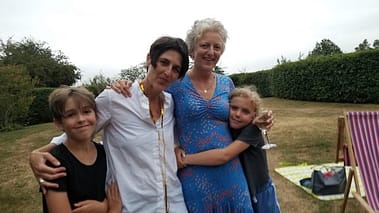 'Stay positive' is a phrase I hear a lot – from well meaning friends and colleagues. I happen to be a very determined person and I am busy getting on with my life – working (now part time) in a senior role I enjoy, parenting two young children (9 and 12) being a (flawed) partner to my wife, enjoying going out – Covid allowing. I am also living with a terminal diagnosis of ovarian cancer. I am 52 and my parents are both (thank goodness) alive and healthy in their 80s.
I try not to speculate or think ahead too much, but I can feel bitter and angry that I wont get the 30+ years that I blithely assumed I would have ahead of me. Sometimes this has the benefit of me appreciating what I do have more than I did before my diagnosis. It also helps me live more 'in the moment' which I appreciate. And I am lucky – I am not depressed – but I take a low dose anti-depressant just in case. It seems to me to be sensible (positive even) to ensure I do not have to deal with depression/anxiety on top of a physical illness if I can help it.
Because it seems to me that that as the American Cancer Society eloquently puts it 'Sadness, depression, guilt, fear, and anxiety are all normal parts of grieving and learning to cope with major life changes. Trying to ignore these feelings or not talking with others about them can make the person with cancer feel lonely. It can also make the emotional pain worse'. The people I feel closest too now are the ones who can 'handle' all my emotions and who I don't need to just present a 'positive' face to. This doesn't mean I don't also feel joy and happiness and I can even talk about other things – but if I feel people are glossing over my diagnosis and prognosis – including by suggesting I must 'stay positive' I remain polite but inside I shut down. And feel lonely. I know this isn't their intention. I wonder if their desire for me to be positive is simply (and unconsciously) their way of pushing away their own fear of death and dying. And ironically two of the feelings I am left with when told to be positive is guilt and anger if I am not feeling positive – which only adds to the emotional burden.
I've also noticed that it is much easier to 'stay positive' when I am not in pain. 'Living with cancer' 'kicking cancer's ass' etc is definitely easier when I am not using my usual fairly high energy levels on dealing with sheer discomfort of the cancer and the treatment side effects – constant back pain, uneven sleep, low level nausea, constant medication, constipation – the usual stuff. I have never spent the day in bed – is that 'good' (positive?) or 'bad' (not resting enough). It is neither. It is just me. I haven't changed much since my diagnosis really – I have just been through a more extreme range of emotions and experiences than before – lucky me in many ways that I reached my 50s without dealing with such grief. Though a few relationship breakups had their moments.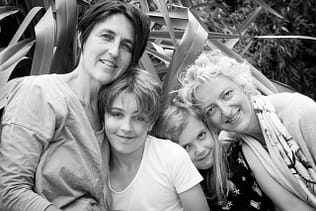 Facing up to a terminal diagnosis is important to my health and wellbeing however long or not I have to live. I am not in control of my cancer but I can take some control over my treatment options (limited as they are) and sorting out my finances, talking and writing to my children about my life and their feelings, spending time with people when I can, planning how ideally I would like to die and where I would like my body to be buried. Actually for me this is all positive – it's a way to feel I have some control but it also helps me from being in denial – something that has its uses at times (and it far easier when I am pain free) but is ultimately misleading. I do have the advantage of knowing I will die sooner rather than later – and this gives me the gift of time to plan, to talk, to accept. So I end with a plea – don't push me away by telling me to be positive please. This is hard enough.
I would like to thank Jane for sharing her personal thoughts and experiences with us, many I have been through myself! We wish you well with your upcoming challenges. If you would like to share your own experiences through this site, please feel free to get in touch via the comments below or email link above.