This post was prompted by some quite acidic responses I saw on Twitter, to an account that uses humour frequently in their conversations. We are certainly living in crazy times. It is natural that a lot of anger and frustration will spill into social media too. Also, vitally important to this process that people can air their opinions freely. So much great information is shared enabling us to be better informed. Particularly in the 'Cancer Community.' The Internet has enabled a 'levelling up,' to take place. Meaning everyone from patients to clinicians, can communicate for the greater good. People affected by cancer feel more enabled, by sharing their experiences. Helping to push improvement in the sector, that might be even more delayed than they currently are.
A difference of opinion is a healthy thing, of course. But why behave differently on a keyboard than you would normally? Maybe those people are like that in real life? What a depressing thought. I am proud to be a member on the global cancer online community. A generally safe and supportive place, where I rarely see people behave in such a manner. So many people making life or death decisions daily, and emotions running high. Also, importantly with global communication, things may get a little 'lost in translation.'
Personally, humour has always been my go-to emotion, whenever I can feel life getting tough. I'm a lover not a fighter and am able to use dialogue and fun to make my point. After 60+years it hasn't let me down yet. Who doesn't like to smile? Life is extremely tough currently, so why throw our toys out the pram if we can achieve what we want with humour and kindness?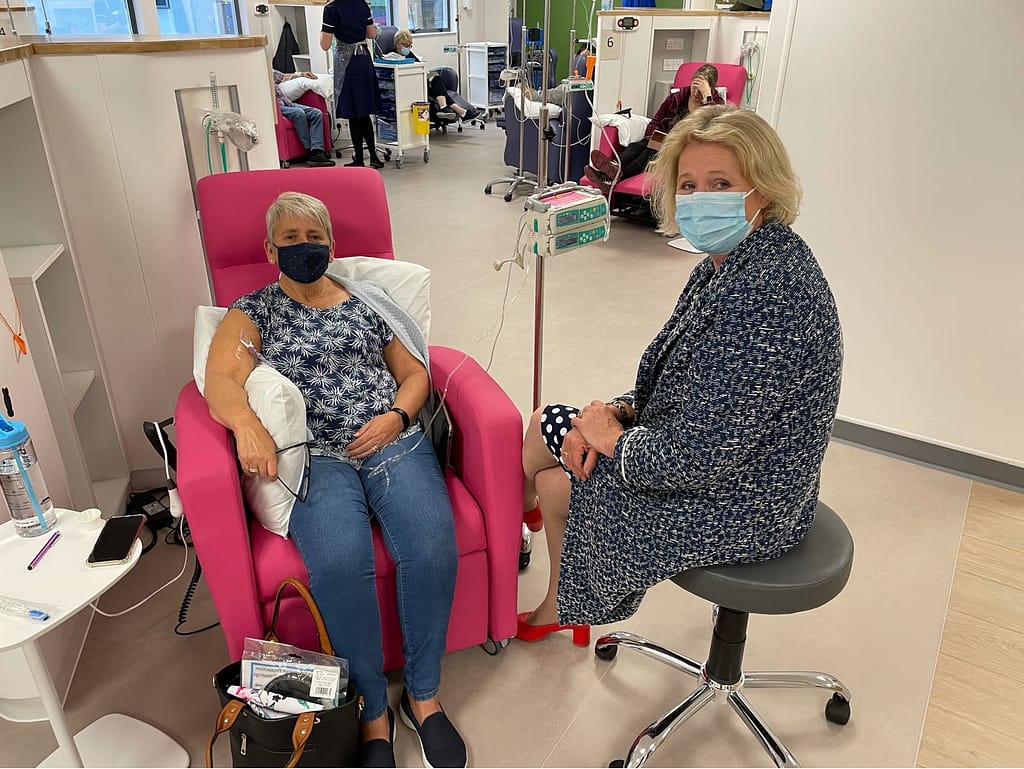 When I was initially diagnosed, way back in 2007, I was frightened with my first visit to the chemotherapy room. My personality and voice are loud. All I could hear there was silence. I spoke with the matron about my concerns. She said the nurses would be pleased for a patient like that! But I asked to be sat in the corner out of everyone's way. Quite quickly I had got into my old ways, and I could see the other patients looking up. At the end of the session a lady came over to me and asked, "are you on a fortnightly session." "Yes" I answered, thinking she was going to complain. " This was also my husband's first session; you made him laugh so much that he wants to stay on your rota!" That really took me aback and reassured me there was a place for humour, even in the chemotherapy setting.
Despite the fact that I was enduring lifesaving treatment, my confidence never really wavered. It was important for me that my clinical team never saw me as a chore. This approach helped me create a fabulous working relationship with them. Which have continued till this very day. I believe this has been key for my survival. Once I was asked by a respected clinician what my best attribute was. I really struggled to think of one. " I can make people laugh I said." Thinking to myself that's not a great achievement! She told me that was an incredible talent, and if used it in the right way, I could achieve my ambitions of helping people affected by cancer.
I had never seen it like that at all. My opinion was I had just 'blagged' my way through life. Even during the darkest times my 'gift,' had got me through. I knew then that this was what I had to share. But face to face is one thing, translating humour across my social media and website is another situation totally. That was the only way I could increase my reach. Fortunately, I have been able to do that, and we now have an incredible global community. From senior clinicians to patients and carers, right across the world. I have become a respected advocate for many, and my unique knowledge helps drug companies and research organisations too.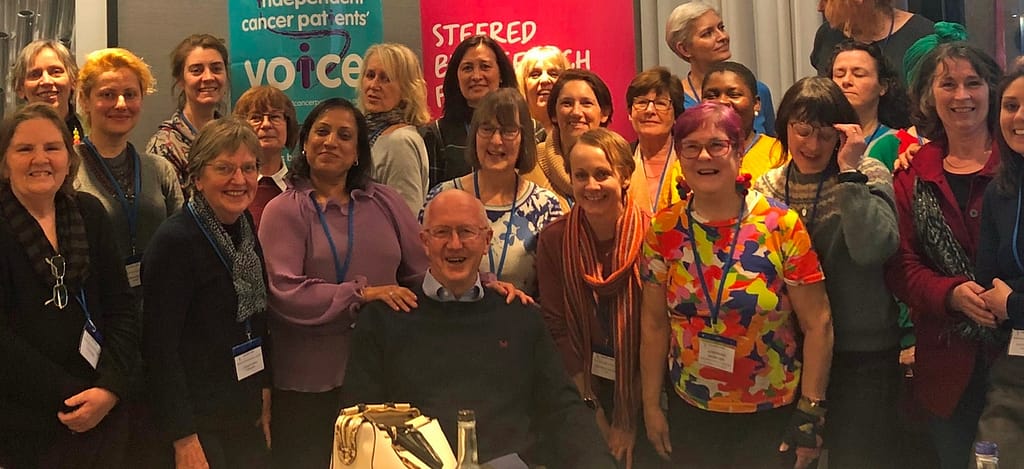 At my age I am definitely a case of 'you can't teach an old dog new tricks.' I have one style! Shooting from the hip with a little smile at the end. My humour is what has got me through life and continues to do so. In my 12 years of this work, I have lost so many physical and virtual friends. Not one would have been upset about using humour. Most used a lot themselves. Who doesn't want to smile in their life? Even if there are tough things happening. Yes, we will have many deep and meaningful discussions in our Community, but there will always be some smiles and laughter.
Finally, I do appreciate that everyone deals with this disease and illness differently. Not everyone will be cracking jokes. However, let's have more understanding and kindness for our differences. Can't we show acceptance, even if it's not how we would do it. Not aggressive comments online! #ShareKindness
As always, these are my opinions based on personal experiences. Please feel free to add your own below, whether you agree or disagree.