I don't think I'm being dramatic by saying this either! Since covid entered our lives nearly two years ago, the world as we knew it will not be returning, ever! Instead of bringing us together we are now more divided, if that was possible? There is now so much 'noise,' that we are losing focus of the things that really matter. This is an issue for the entire planet. The politics and division we see in the UK is replicated in almost every country in the world.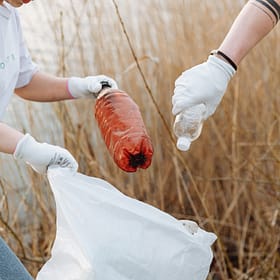 There cannot be a more pressing issue than saving the planet, you would have thought? But watching so many politicians explaining why they can't change things, breaks my heart. Yet more soundbites to give hope, but very little tangible change for many years. In the meantime we will continue to use the earth as a giant rubbish bin, under the excuse of progress and economy. Whilst poisoning ourselves through our air and food chain. Quite shocking that world leaders cannot agree on the most important issue that we have ever faced!
Next is healthcare. Whilst focus has been removed from all issues other than the virus, more people are dying. The biggest killers in the country, heart, cancer, and dementia, continue their unremitting rampage through our society, almost unopposed. With treatment waiting lists at a record high. The NHS is broken now! Staff levels are below safe, and working conditions are at an all time low. Yet again, whilst politicians argue amongst themselves, the important issues are ignored.
Look at the subjects taking up oxygen in the world currently. Brexit, vaccinations, MPs sleaze, royal scandals, discussion on sexuality and rights, insulate Britain, extinction rebellion, how we talk about and display our history, plus a new category in entertainment awards!! All important to some people of course but nothing in the scheme of staying alive on a healthy planet. Of course this is the wonder of freedom, we can all have our say. Definitely, but we must also listen and respect other opinions. It really feels like mob rule is taking over. The Internet being flooded with so much content, much of which is absolute garbage. Intended to re-focus minds, away from what really counts.
As I look around the world I can't find one person with the title 'leader' who I would have confidence in. I believe that current politics is total inadequate for where we find ourselves now. Parties being publicly funded to disagree with each other. Massive corruption happening, even in plain site. Jobs, millions of pounds, and honours for friends. Leaving most of us poorer, and the people in power richer.
We are now facing challenges we have never seen before. With no experience history of working in these globally fast moving conditions. Logic tells us we must change the way we work and innovate quickly. Give people the opportunity to think for themselves, not choke them in corporate twaddle. What is more important than our planet and our health? All the money in the world will change nothing, unless we learn to work together.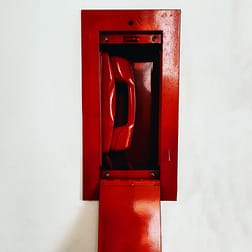 My concern is that we don't really understand the urgency of either. People have been suffering with lack of decent healthcare around the world for many years. We see it on our tv's every day. But now it's actually on our own doorstep! Friends and family unable to get the care they need. Things looking worse not better. Today is still too late in my opinion, as it will take many years to get the service even back to pre-pandemic levels. But who with the power to change anything really cares? Inaction is absolutely complicit.
If we are prepared to argue with each other until the human race is extinguished, what chance do we have with healthcare? Are we now prepared to accept the current number of deaths in this country? Is this the price we must pay for 'saving money' on healthcare? In 2020 there were a total of 607,922 deaths in the UK and Wales. 73,766 were covid related (12.1%) Of the total, 147,407 were from cancer alone.
Of course all deaths are regrettable, but many can be avoided in the future by focussing on our healthcare. If we fail to do this, it will be one of the biggest scandals of all time. We must all come together and work with each other, whatever our differences. There is so much we have in common and currently our differences are minor compared with these issues.
As always these are my opinions based on personal experiences. Do you agree, or have any ideas to improve things? Feel free to let us know in the comments box below.