Not just for cancer but for all healthcare in this country. It's not that long ago since lockdown commenced, although it seems like a generation. The world has since turned on it's head in every industry. Whether we like it or not we must change with it. I see this as a massive opportunity, which may possibly never happen again. For those with a short memory, our healthcare system was already under severe strain. Financially and physically. Since the virus we have seen our NHS nearly reach breaking point. The staff facing incredible horrors like never before.
What this has shown is that in this sector we have very poor leadership. In my opinion the incredible frontline staff have kept the service together. Both in primary and secondary care. DESPITE the meddling from NHS England, and the political games being played by the Government. We have a lot to be grateful for. Yet our healthcare will need to change, to keep up with fast improving technology and increasing demands just to catch up with outstanding work.
How we do things in the future cannot remain as we did them in the past. Technology and new systems must be put in place to ensure we can deal with the new challenges ahead. Importantly, this is as much about the NHS staff as it is about the patients. They must never be put in this position again. Continuing to work in a system that doesn't protect or respect them.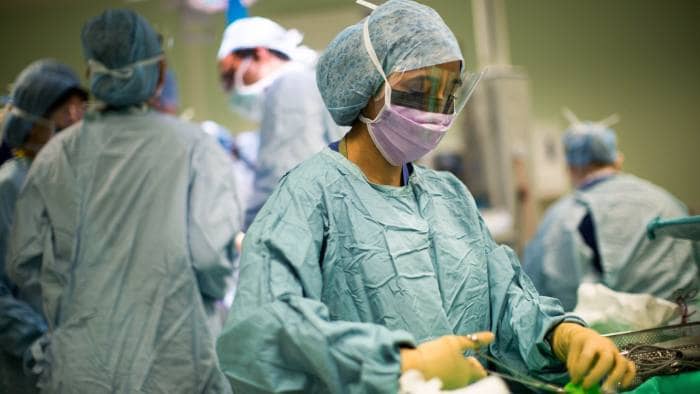 Why wouldn't they want to leave? Can we expect a surge of people coming forward to work under those conditions? I doubt it! If we don't look after our staff we will have nobody to look after us. These are highly skilled people with years of caring experience. We can't just expect to pick 1000s more off the employment shelf. Healthcare as a sector has been loathe to embrace change, despite the introduction of new technology. Using systems and methodology created decades ago. Now no longer fit for purpose. New, life and time saving equipment will be useless, lost in archaic ways of working.
We as patients must also embrace these changes. They will take time to bed in, but ultimately give us a system more up to date for the challenges we currently face. Progress is our friend, not an enemy. But I fear for the next decade if I'm honest. We will be unable to properly quantify the damage that Covid related delays will have on the health of the nation. Not just cancer, but even relatively common issues like new hips and knees. Operations delayed for years, just imagine the increasing mental health issues too. The resources we will need in the future will be different to today.
There is no choice but to change, as you can see from the points raised. But I feel no desire from anyone at the top, particularly Government. They still continue with their deliberate policy of sacrificing all other conditions, to give the entire focus to covid. Given that all NHS staff work for the state, then you see nobody stepping out of line there. I can't see anybody willing to speak out. Many waiting to take their pensions or civil awards in exchange for silence.
Currently we have a charity sector, doing it's best to stay alive. Set in self survival mode currently. Then we have big pharma who have plenty on their plate to keep them busy, from covid. The NHS who does what Government tells it, which is not currently cancer! As the case numbers and waiting lists increase who is actually representing the patient in all this? Nobody, other than the patient of course! Sadly this situation applies to most of healthcare now. Heart, dementia, mental health, some of the biggest killers and takers of quality of life.
The NHS will continue to be under incredible pressure for many years if we keep on this path. This situation is not entirely down to finances. It is about a total change of attitude. Doing things quicker and more efficiently. Trusting new technology to do a lot more of the heavy lifting. Working with open minds and collaborating with the many experts outside the service. Hopefully, what we have achieved with the vaccine, will give us a road map for something like cancer. Which is also a global problem.
To save further financial and physical resource we just cannot keep pouring money into the black hole called cancer. In many cases we are still using versions of treatment that are decades old. With responsibility deliberately hard to establish, duplication and waste continues at a pace. We find so much even in research, and so little useful data being even recorded. Working like this is incredibly unprofessional and shows little care for the future. I can only imagine we will see similar things in the other areas I mentioned previously.
It is obvious to see that the Government have only one focus for some time. The changes we need will only be created from the bottom up. That's us, the users of the service. More educated minds than mine estimate that the cancer sector has regressed at least by 10 years. I would imagine the rest of healthcare is similar. What good is the freedom to take holidays and drink beer with friends, if our long term health is under threat?
As always these are my own opinions based on personal experience. Please feel free to share your own below.